Figueras Legal is the result of the combination of the legal, technical and human knowledge acquired by Figueras Advocats in the past two decades, and its projection towards a quality service, in an environment of excellence, professionalism and proximity.
Figueras Legal is a law firm specialized in Insolvency Law, Corporate Law and NewTech & Data Protection that is highly-recognized, both at a regional and national level, with more than 20 years of experience.
As a result of our excellence in the provision of quality services, as well as the commitment, honesty and professionalism we bring to each case, Figueras Legal is characterized by establishing lasting relationships with clients, based on trust, personalized service and the defense of their interests through innovative and effective solutions.
Since 1997, the firm has a highly qualified team composed of professionals with an extensive and proven track record in their respective specialization areas. This expertise, in addition to our firm commitment to the constant updating of knowledge, allows us to guarantee our clients an optimal legal shield, always acting with proximity, solvency and immediacy.
It is precisely the continuous stream of new regulations, as well as the constant precedent setting, from both the National and European High courts, that prompts our firm's experts to bet on continuous learning; all this, with the priority objective of meeting the demands of our clients, providing them those effective solutions that allow to respond to their needs optimally.
This perseverance to offer the highest quality service has been rewarded with various recognitions by prestigious publications. Thus, Figueras Legal has been included in the Chambers & Partners Europe Guide 2023, as one of the top-ranked firms in the specialty of Insolvency and Restructuring.
In addition, the firm has also recently been recognized by Best Lawyers – The World's Premier Guide as one of the outstanding firms in Spain in the field of Insolvency and Reorganization 2020. This recognition has been received annually, on an ongoing basis, since 2008.
In addition, in 2018 Figueras Legal was also recognized with the award for the best 'Banking Firm in Spain', at the M&A Awards.
Likewise, Josep Figueras Comas, Managing Partner of the firm, has been awarded in 2013 and 2018 by Best Lawyers as The Best Lawyer in the specialty of Insolvency and Reorganization in Barcelona. In 2014, he was also named Top Ranked in the prestigious Chambers Europe in the list of top lawyers.
Vision
To be the law firm ranked in the top 10 in Insolvency Law in Catalonia and Madrid, as well as in Corporate Law and NewTech & Data Protection in Barcelona, being recognized for our excellence in the provision of high quality services thanks to our expert team, committed and results-oriented.
Mission
We provide legal services to our clients with passion and dynamism to help them solve their problems, bringing them the peace of mind and confidence they need and, at the same time, practicing our profession with enthusiasm.
Honesty
We practice with ethics and transparency, as we demonstrate with our practices of good corporate governance.
Professionalism
Our lawyers have a high technical capacity and in-depth legal knowledge in our areas of practice.
Excellence
We are committed to quality, because we love and enjoy what we do.
Attention to detail
We take care of our customers, our staff and the environment.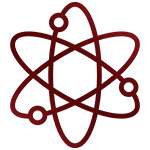 Dynamism
We act with immediacy, diligence and energy.